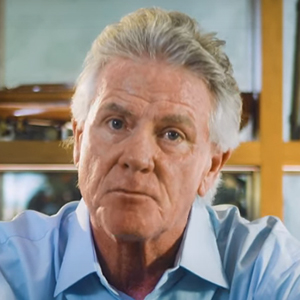 Don Robinson
Chairman of the Board
Mr. Robinson has over 30 years of management and leadership experience in various consumer goods businesses across the globe. He led businesses for Mars Incorporated in Latin America, Asia Pacific, Australia, the United States, culminating with the role of CEO of Mars Canada from 1998 to 2006. Further, Mr. Robinson was CEO of Cara Operations Limited from 2006 to 2013 and a member of the board for 14 years, ultimately as the Chairman of the Board.
Passionate about the food industry as a whole, he has participated in leadership positions with major industry trade associations including the Chairman of the Board of the Confectionery Manufacturers of Canada and the Vice Chair of the Food Health and Consumer Products of Canada. He has also been a member of the Queens School of Business Advisory Board and the Advisory Board of the University of Guelph Business school.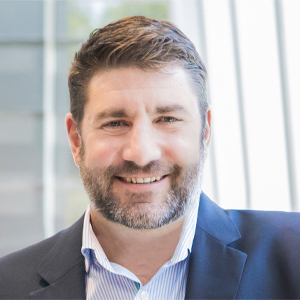 MICHAEL AUCOIN
CEO
Mr. Aucoin has over 25 years of management and leadership experience in the consumer packaged goods and services industries. He joins Eat & Beyond with a focus on collaborating with portfolio companies to rapidly accelerate their development and assist them on their path to growth. Prior to joining Eat & Beyond, he was most recently the President of the Canadian Division of Agropur, Canada's leading dairy cooperative where he oversaw numerous acquisitions and positioned Agropur as a true leader in the Canadian marketplace. 
Prior to joining Agropur in 2015, Mr. Aucoin led significant growth as President of Advantage Solutions Canadian with a focus on delivering substantial growth for his and his clients' organizations through developing innovative service models which accelerated their revenue growth and market share. 
Prior to this, he held senior sales and marketing roles with such category leaders as Hershey, Smuckers and Irving Consumer Products. Mr. Aucoin has held board positions with Food and Consumer Products of Canada and Consumer Health Products of Canada.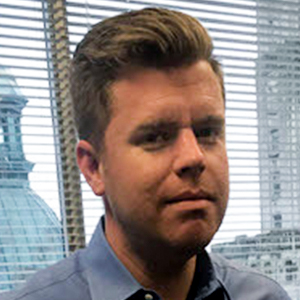 Geoffrey Balderson
CFO
Mr. Balderson is the President of Harmony Corporate Services Ltd., a company that provides corporate, secretarial, bookkeeping, accounting and filing services to public companies or companies that are working on going public. Mr. Balderson was the President of Flow Capital Corp. a private business consulting company providing consulting services to public companies, from 2009 to 2019. Mr. Balderson has been an officer and director of several TSX Venture Exchange listed companies over the past 12 years. Prior to that he was an investment advisor at Union Securities and Georgia Pacific Securities Corp.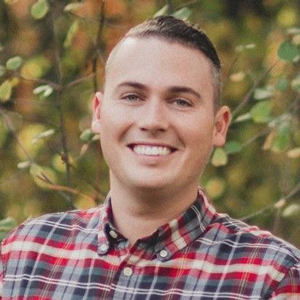 Justin Osborne, MBA
VP, Sales
Justin is an experienced consumer packaged goods professional with over 10 years of experience in sales and marketing roles. He has experience with both large scale CPG and the Natural Plant-Based food space in North America. Justin's role is focused on helping portfolio companies accelerate their commercial success in the market.
Prior to joining Eat & Beyond, Justin was the Head of Sales – Canada, International, and USA Club for Vega where he led the sales team and worked closely with retail partners. Prior to this Justin was the Director of Sales Planning & Strategy at Vega where he managed the entire go to market strategy for Vega as a company across North America.
Before making the jump to the Plant-Based space, Justin worked in large CPG at companies like SC Johnson, PepsiCo, and Pfizer in account management, brand management, category development, and shopper marketing roles. Justin holds an MBA with a double major in Strategic Marketing & Management of Innovation and New Technology as well as an Honours Bachelor of Commerce from McMaster University.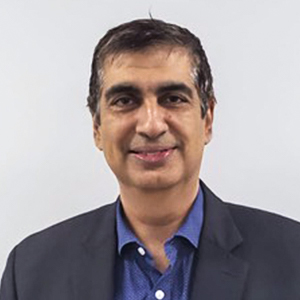 Robert Kang
Director, investment committee member
Mr. Kang has been self-employed since April 2015. He was the Director of Listed Issuer Services and held other positions with TMX Group from March 1992 to March 2015. He is a corporate finance professional who is experienced in all aspects of Exchange policy, corporate governance and public company obligations.
Mr. Kang is currently the principal of RSJ Consulting Inc., a firm that provides corporate finance advice. Mr. Kang received a Bachelor of Commerce degree from the University of British Columbia in 1988 and obtained his C.A. designation at Ernst and Young. See "Other Reporting Issuer Experience".
DIANE JANG
INVESTMENT COMMITTEE MEMBER
Diane is an experienced business executive, specializing in strategic planning for sustainable success, growth and profitability for companies. With over 29 years of business experience in the Consumer-Packaged Goods industry, she has a proven track record in leading plant-based protein companies to become market leaders in their industries.
Previously, Ms. Jang led companies as CEO and Director of Hempco Food and Fiber Inc, President at Sunrise Soya Foods and General Manager at Earth's Own Food Co Inc. Previously, Ms. Jang also served as a Director of Aurora Cannabis Inc. and as a Director of Big Sisters of BC Lower Mainland.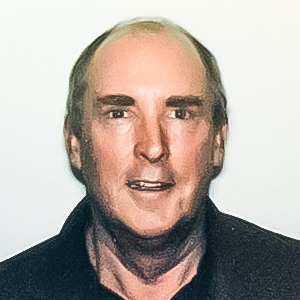 Alan Linder
investment committee member
Alan has been in the Natural/Organic business for over 30 years. This includes a 25 year career in Senior Management with United Natural Foods Inc. (UNFI), an International Food Distribution Company. His responsibility was to work closely with both the Conventional Supermarkets and the Natural Retail Group in selecting products that worked best with their different classes of trade. His ability to recognize up and coming trends, then select the right company/product to be a leader in their category helped with positioning those products out of the thousands available that would work best with his customer base, as well as the consumers. In 2004 Alan was asked to lead the UNFI Expansion into the Asian Market.
In 2008, Alan formed ARL Associates. His group has focused on "plant based" products, as he knew this category was going to be part of the Food Future. From 2008 to today, Alan has worked with Food & Beverage Companies from the U.S., Canada, & Asia.
When analyzing a company, Alan looks at the Category, SKU Rationale, Production Facilities, Product Distribution, Sales Strategy, Marketing Opportunities, Profitability and Managements commitment as well as their vision in continuing its growth.
MICHAEL OWEN
investment committee member
Mr. Owen has over 30 years of experience and is a senior marketing and sales executive. He has held leadership positions in a range of companies focused on consumer packaged goods, with leadership experience in marketing, sales, and supply chain. He spent over 10 years as a partner at Crombie Kennedy, a leading Canadian sales agency, which was acquired by Advantage Solutions in 2010. With Advantage Solutions, Mr. Owen played an instrumental role doubling EBITDA as VP Business Development, responsible for creating innovative sales and supply chain solutions for leading brands across multiple categories during the 5 years post-acquisition.
Prior to this, he held marketing and sales positions with Robin Hood Multifoods Inc., Unilever, Nestle, and Mars Incorporated, where he was CMO of the Uncle Ben's Rice U.S. division. Previously Mr. Owen has enjoyed entrepreneurial success including ownership of the Duncan Hines brand in Canada and participation in several food company startups.
Mr. Owen is also an advisory board member for Nature Bio Foods, India's largest exporter of organic foods and ingredients.
The revolution is happening.
It's time to go Eat & Beyond.
Ethical, secure food supply is a key decision factor for many consumers. Make it part of your investing strategy. Talk to us today.